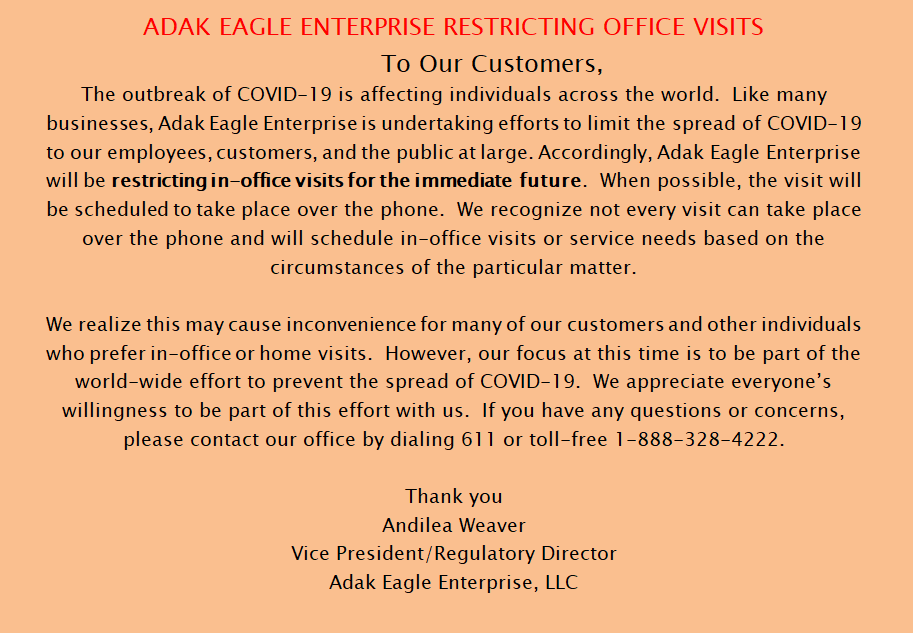 Our Mission:
To be true to our customer's culture, promote innovation, and to employ fast-changing technology to meet the needs of the community.
Serving the island of Adak, Alaska since 2003, Adak Eagle Enterprise has provided Adak with leading edge communications services.  Whether you need to make a call using a home phone or cellular device, want access to the internet, or want to watch your favorite TV programs, we have what you need. Call us today!

                           Website designed by Adak Eagle Enterprise, LLC.